Minutes Of Meeting Email: Minutes of Meeting is generally taken by an official meeting minute recorded during the proceedings. Minutes usually include the Names of participants. Agenda items covered. Decisions made by participants.
An agenda is a meeting program that is designed to cover all important and relevant points to be dealing with a participant in good order and appropriate time. An agenda is also a form of some real issue. It informs the chairperson and participants of the purpose of the meeting.
Minutes of the meeting serve as a legal document that may be examined in front of all participants. Therefore, it is important to all members to keep schedules & accurate meeting records but not to include unnecessary information that could prove harmful in the business also it is important for us to keep maintain discipline in a Meeting room.
These are the type of meetings:
Status Update Meetings.
Information Sharing Meetings.
Decision-Making Meetings.
Problem Solving Meetings.
Innovation Meetings.
Team Building Meetings.
Minutes Of Meeting Email Format
Here, we are providing the sample of meeting minutes Email format. it is made up in Microsoft Word format and contains all of the key information about the meeting and all the important elements that you should include when you sending your own minutes of the meeting.
As we already mentioned above, the minutes are based on an actual meeting that already took place. also, you can make your own meeting email format in Microsoft Word.
Meeting Date
Duration/ Time
Location
Special Chair
Member present
Apologies for absence
Agenda item
A decision was taken (Description)
Here we are providing some templates of minutes up immediately, because while the meeting is fresh in your mind. Get them to the leader for approval within a day or two along with a list of reports or exhibits.
Send minutes to every member and attendee who've requested them by email, First, send the mail and also shared the app such as the Microsoft OneNote program in Google Drive. it is the easiest way that you send by doing only one process.
Also, you can Prepare an official copy and attach original reports and exhibits for the permanent record.
How To Write Minutes Of Meeting Email Sample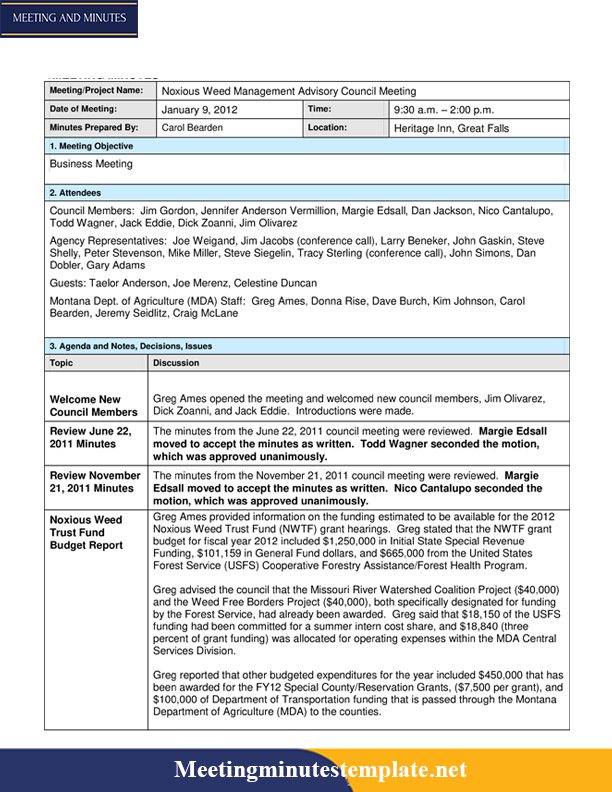 Minutes of a meeting is a document that contains a point-form summary that is a key to discussion points that occurred during a meeting. Minutes should be prepared for any formal meeting that takes place, at any level of an organization.